News
Posted December 23, 2022
The Formacoat Formula: What's behind the success of the innovator in coatings?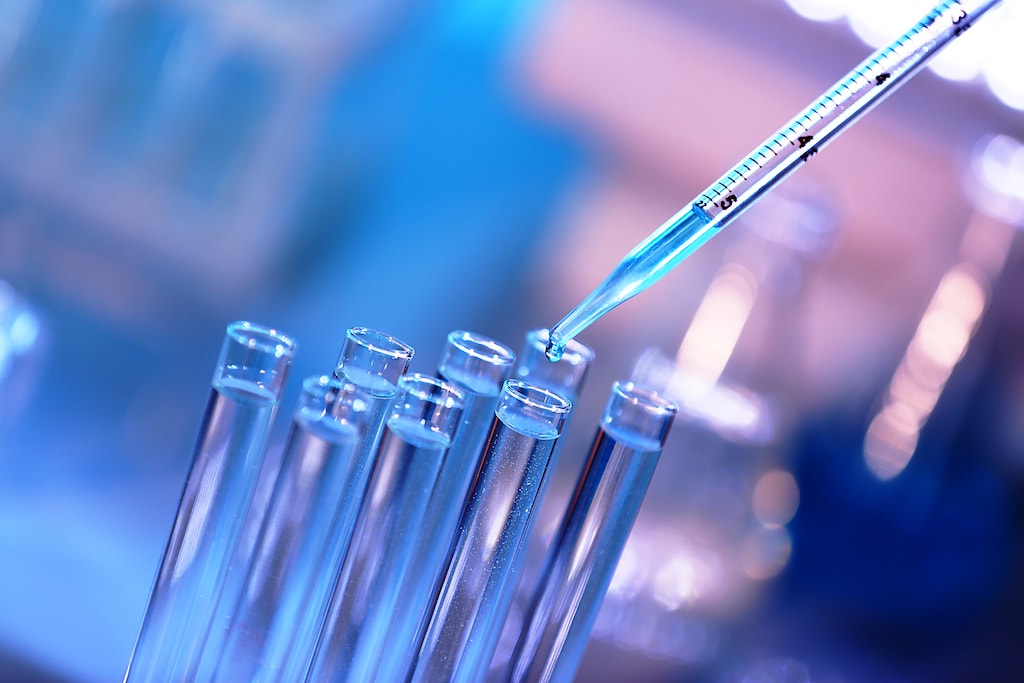 What makes a niche business like Formacoat work? The answer lies in its expertise, integrity, and methodology. Formacoat has a holistic approach that aims to address what customers want from their medical devices – and why. To learn more, we speak to Formacoat CEO Mark Gross and his two sons, Brecon and Brontë, who are both involved in company operations.
For a niche business to succeed, it must offer something that few other others can. And in the specialist field of medical device coatings, few can match what Formacoat offers.
When CEO Mark Gross founded the company over 20 years ago, the focus was on one type of hydrophilic coating, with the option for them to enable products to be lubricious if required. However, the company has evolved to provide a far more comprehensive range of coatings and related R&D services.
"We are the only ones in the niche. It's been carved out and inhabited by us. There's no one else trying to do what we do when it comes to coating devices," says Brontë Gross, the company's marketing engineer. "When it comes to our flexibility and impartialness, we are utterly unique."
Formacoat does not limit itself to providing one type of coating. In fact, limitations and restrictions barely feature in the vocabulary at Formacoat. The specialist provider of coatings for medical devices is willing to take on almost any challenge when approached to provide a solution.
"We say 'yes' to a lot of things outside what most people will consider our core business. And that is kind of our core business," adds Brecon Gross, manager of manufacturing engineering at Formacoat.
A mistake that medical device manufacturers can make is leaving the coating towards the end of the product development as more of a finishing touch. However, this can lead to issues with performance at a later stage if the coating has not been considered during early design and development.
And when it comes to coatings, what a customer may want and what they actually need can be two different things. To determine this, Formacoat begins each project by asking the customer directly: "What do you want? And why?" They refer to these to seemingly easy questions as "The Formacoat Formula".
"We really strive to try and understand why the customer is coming to us, what needs they have, and what fit is going to be right," adds Brontë Gross. "There's a lot of active energy on our part to make sure that everyone is on the same page throughout our design and scaling processes."
Methodology: understanding what a medical device needs
Customers are approaching the company with increasingly more novel devices, often requiring entirely new types of coating that Formacoat hasn't previously provided.
"Everybody's talking about how if you've got something to do that's unusual then you go to Formacoat, they will get you going," says Formacoat CEO Mark Gross of his company's reputation.
To accommodate these increasing demands for coatings on devices, Formacoat has been hiring engineers and manufacturing personnel that build on the company's existing expertise.
"There's flexibility in how we approach each customer if we feel that we have something in our experience and vast understanding of the coatings marketplace that we can find a combination of products or technologies to meet a customer's very unique need," says Mark Gross, CEO of Formacoat.
With so many different coating options, the company will compile a blinded survey and collect data for lubricity or pinch testing.
"The customer needs to touch and feel the different coating products on their device. And they can do all that in one place," adds Mark Gross. He adds that Formacoat's ethos is very much in the physical application in the lab rather than sitting around a table discussing ideas for lengthy periods.
"We can sit around a whiteboard and throw up ideas left and right. Engineers do this all the time. But you're just postulating theories. Here, we can actually put all these different technologies onto devices and test them in the lab all very easily," says Mark Gross.
"On one matrix, I had nine different coatings, from seven different vendors. To orchestrate that is a huge amount of work. But to orchestrate that through one business offers an amazing savings of time and energy."
A culture of integrity
Integrity is something that underpins all of Formacoat's business operations and company culture. The company's honest and direct approach to customers stays true to its roots as a family business. Formacoat aims to be as transparent with customers as possible and fair in all its pricing.
"We put in a lot of effort in making sure that we don't do unnecessary things and charge unnecessary costs," adds Brecon Gross.
Furthermore, the family explains that their company is not interested in making a quick buck at the expense of the customer. A fundamental part of the company's business model is in building long-term relationships with customers.
"The nature of being a family business does mean that we're in this for long-term relationships," explains Mark Gross.
Proof of this is in the longevity of repeat customers. Their first customer continues to use their services after 20 years, with the average length of customer relationships being nine years.
"It's all about honest communication with the customer," says Brontë Gross. "If we make a mistake, we don't try and hide it behind layers of bureaucracy or anything. We've built that level of trust among everyone we work with by having those open lines of communication from the start and trying to maintain that throughout."
As the company moves from operations by hand to ones that are automated for large-scale manufacturing, those running the family business are keen to maintain the company's culture and unique identity as it expands, sticking with what has made the company a success in the first place and continue providing solutions and services others can't.